Latest News
Oxfordshire Artweeks 2020 will now be taking place as a virtual online exhibition.
Please click on the link below to visit my Artweeks gallery page.
https://www.artweeks.org/galleries/2020/elaine-newson-woa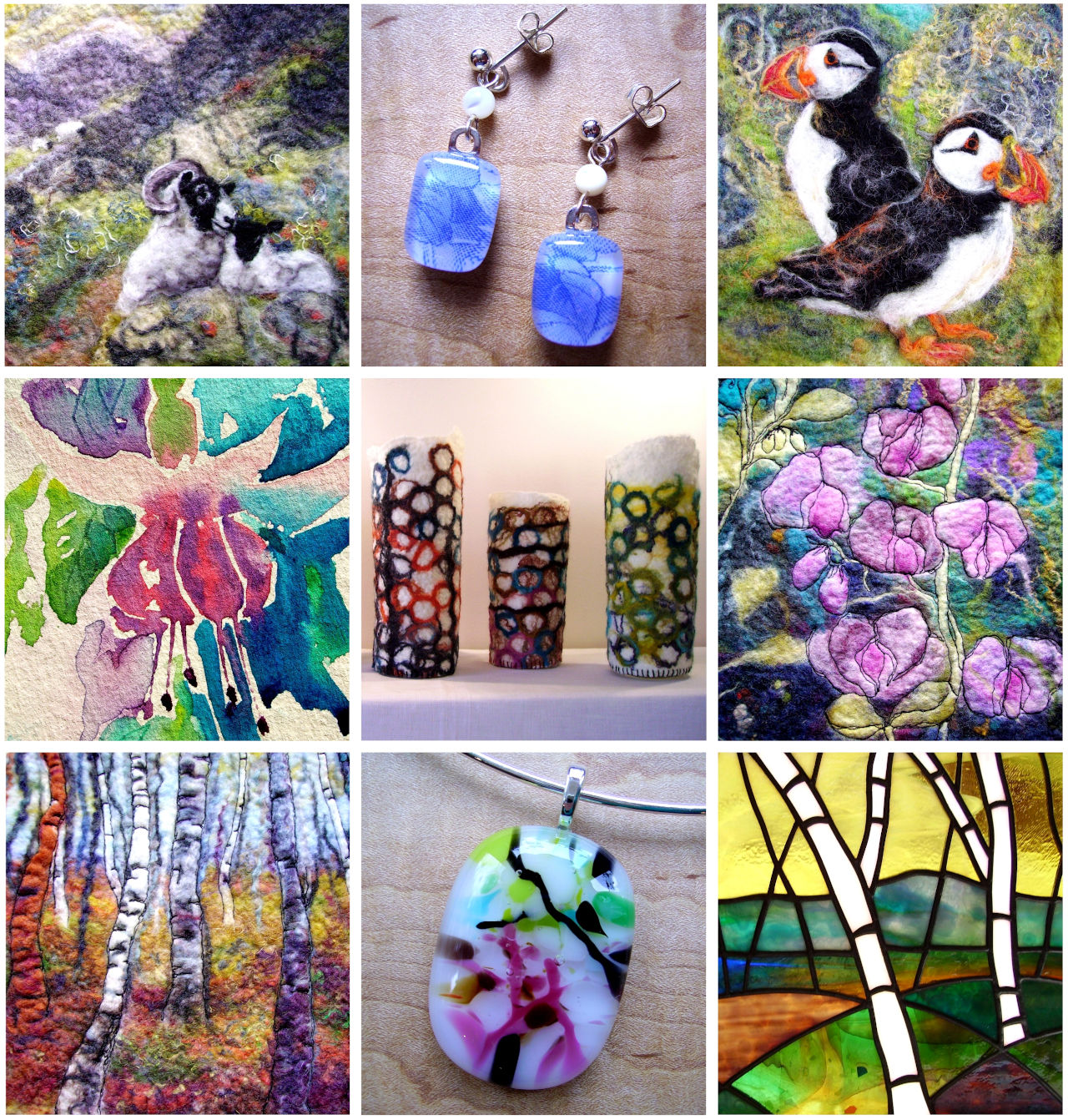 Elaine Newson
After a career as a graphic designer, Elaine became interested in stained glass in 1995 and began producing lamps, mirrors and panels using the traditional copper foiling technique developed by Tiffany. She has since gone on to create a range of contemporary fused glass and silver jewellery.
Elaine has a keen interest in textiles, particularly handmade felt and enjoys the adventure of turning raw merino fleece into colourful contemporary designs and using the vibrant fabric to create unique pictures and accessories. She also teaches workshops in this captivating craft.
Working from her home in Dry Sandford, near Oxford, Elaine draws inspiration from the trees and landscapes of local nature reserves and also from sketches and paintings made on visits to Wales and the English Lakes. Her work is displayed at various galleries and exhibitions, including the annual Oxfordshire Artweeks Festival.